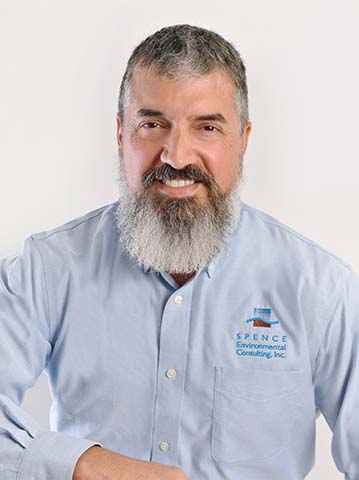 Robert M. Freda, PE
Registration
Professional Engineer, State of Ohio
Professional Engineer, State of New Jersey
Professional Engineer, State of North Carolina
Ohio EPA VAP CP #326 (inactive)
Asbestos Hazard Abatement Specialist
Asbestos Hazard Evaluation Specialist
Fields of Competence
Environmental Site Assessments, Environmental Permitting, Brownfield's Redevelopment, Groundwater Impact Assessments, Environmental Remedial Projects, Risk Based Corrective Action, Geotechnical Engineering, Facilities Consulting, Property Condition Assessment, Asbestos Surveys and Abatement Oversight, Construction Materials Testing including Special Inspections
Experience Summary
Mr. Freda has over twenty years of environmental, geotechnical, and construction materials testing project experience. Mr. Freda has provided senior technical review on hundreds of environmental reports including Phase I and Phase II ESAs. He has supervised completion of numerous projects including multi-phase environmental site assessments, risk based corrective action, Brownfield's redevelopment, hydrogeological investigations, groundwater impact assessments, remediation planning and implementation, UST closures, Property Condition Assessments (PCAs), Spill Prevention Control and Countermeasures (SPCC) Planning, asbestos surveys, asbestos abatement oversight projects, geotechnical investigations, and construction testing.
Prior to joining Spence Environmental Consulting, Inc., Mr. Freda held senior engineer and environmental services management positions for regional and national engineering and environmental consulting firms.
Education
B.S.C.E, New Jersey Institute of Technology 1992
M.B.A., Capital University, 1998
Project Experience
Provided technical and administrative leadership on large portfolio due diligence projects including Phase I ESAs on over 100 retail store locations throughout the northeast.
Managed and executed the due diligence package (Phase I ESAs and Geotechnical Subsurface Investigations) for a national retail drug store for over 50 locations throughout the Carolinas.
Managed and executed the production of Phase I ESAs for a group of 12 locations for a regional medical center in Ohio, a group of 12 retail mall locations throughout the United States, and a group of 22 locations throughout Ohio, Maryland, West Virginia, and Kentucky for a national retail auto parts store.
Environmental due diligence and Geotechnical consulting on numerous locations throughout Ohio and the surrounding states, Kansas, North and South Carolina, Delaware, Rhode Island, Massachusetts, New York and New Jersey for various retail and industrial clients.
Provided general compliance consulting services on light industrial and commercial facilities throughout Ohio and Kentucky and provided administrative and technical guidance for clients on multiple Spill Prevention Control and Countermeasures (SPCC) plans. These SPCC plans have included construction company facilities, industrial brick making facilities, and automotive facilities.
Provided technical services on Voluntary Action Program projects at sites located in Ohio. These projects have utilized a range of closure strategies involving site-specific fate and transport modeling, risk assessment, remediation, and land use controls. Many of these projects were completed in support of property acquisition and consequently completed in accordance with aggressive schedule and risk mitigation requirements.
Professional Affiliations
ASFE, ASCE, CCIIR and NAIOP